Work experience in the UK for VET learners of tourism – What are the skills that improved the most?
2018.12.18. - 12:11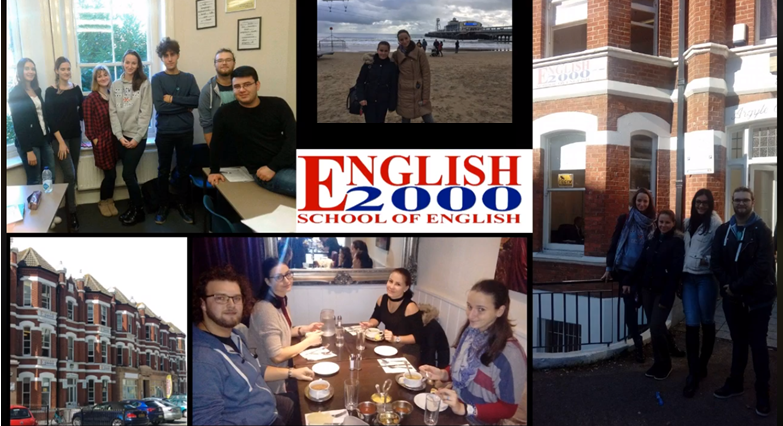 Széchenyi István Bilingual Secondary School of Economics (Békéscsaba, Hungary) have completed a project together with English 2000 School of English (Bournemouth, England) to provide work experience for VET learners of tourism in the UK. Within the framework of the project our students spent 13 weeks in hotels in the south of England and gained experience in different hotel and catering related activities. The main objectives of the project were to gain work experience, to broaden the students' professional knowledge in tourism and catering, to fulfil the work experience required by the syllabus and to improve language skills. Moreover, we aimed at providing an opportunity to get to know other cultures and get references for the future.
Having arrived home from their placement the students were asked to fill in different surveys and rate the various aspects of the mobility project. While we were analysing the results of the different surveys trying to reach an objective conclusion, it occurred to us that these young adults (19-20 years old) might be confused by the lengthy questionnaires and the abundance of questions, so we decided to try another very simple method. Instead of asking "difficult" questions we asked them to summarise in five sentences what they really got from this mobility project. We told them to write down what they really thought, even if it was not related to the original aims of the project. The result was amazing, having read the answers we were convinced that these students have really learnt something very important. So, let's see why this project was a life changing experience for them.
All the students mentioned the invaluable work experience they had gained, but they mentioned something even more important: not only did they improve their vocational skills but now they also have an inspiration to learn more about the world of hospitality, they have realized the prestige of their future career. "This work experience inspired me to continue my studies in the world of catering and hospitality. I would gladly choose tourism and catering as my future career."
The development of vocational skills was the primary aim of the project. However, these students are young adults with a lot of challenges and different crossroads in front of them in their future life, so acquiring life skills is also of primary importance. Life skills are needed to get along with others, succeed in our chosen careers, and have an easier life experience. Life skills include psychosocial competencies, intra- and interpersonal skills that help people make informed decisions, solve problems, think critically and creatively, communicate effectively, build healthy relationships, empathize with others, and cope with managing their lives in a healthy and productive manner.
The improvement of life skills is exactly what the participants of the project valued the most. They realised why these skills are important and that they are the ones that can guide them throughout their life. What are the life skills they mentioned? "This work experience gave me independence and self-confidence. I have learnt to be goal oriented and persistent." "I have learnt how to work in a well organised way, how to adapt to others and solve problems." "I got to know a lot of new cultures through my colleagues." "I feel I am more self-supporting as we had to arrange a lot of things alone, without parental supervision." "I experienced how different cultures can live side by side and learnt how to manage conflicts." "I learnt to value human relationships."" The work experience improved my vocational skills and made me become a better person."
These short summaries have convinced us that work experiences abroad provide something invaluable, something that helps students wherever they get, whatever career they will have: life skills.
Let me finish by citing one of the participant's, Zsanett Balda's summary of experiences:
"I am very grateful for the opportunity as it helped a lot in every area of life. I managed to gain confidence and be braver because I had to live independently for three months. It was awesome! I could fit in the new environment, got to know a lot of cultures and became more tolerant. The hotel where I worked employed a lot of people, so it was absolutely a must to help each other's work and become a team player. In conclusion, these three months have taught me that I can reach anything that I really want!"
31/10/2018
by Zita Liker teacher, Erasmus+ project coordinator